Sprouts Farmers Markets First NC Store
Don't let the name fool you.
Sprouts Farmers Market, the new grocery store set to open its first North Carolina store Wednesday at a new north Raleigh shopping center, is much more than just the fresh fruits and vegetables you'd find at the local farmers market.
The 30,000-square-foot store, located at 9414 Falls of Neuse Road, is more of a mesh between a traditional Harris Teeter, a beefed up Trader Joe's and a scaled down Whole Foods, but with its own design and discount offerings.
There's still a bakery, deli, butcher and seafood counter, as well as beer and wine, but there's also rows and rows of natural and organic fruits and vegetables showcased at the center of the store. Sprouts' private-label products that range from laundry detergent and potato chips to kombucha teas and canned goods are a big focus throughout, and the bulk bins of nuts, granola and spices let shoppers choose their own quantities.
"Produce is the heart of our store and about one-quarter of our business," says Erin Miller, a company spokeswoman in town for the Raleigh store opening. There's even a display with the number of different kinds of produce being offered at any given time. For the opening, the sign says there are 201 varieties, including a multitude of multi-colored beets, peppers, pineapples, papayas, and pears.
Sprouts also claim its produce prices are typically 20-25 percent less than the conventional grocer. To put that claim to the test, we compared some of Sprouts prices to advertised prices from other grocers. For the store opening, Sprouts is advertising fresh asparagus for 88 cents per pound, which compares to $2.99 per pound at Food Lion, $3.99 per pound at Harris Teeter and $4.15 per pound at Whole Foods. Organic red, yellow or orange bell peppers are $1.48 each at Sprouts, which compares to $1.79 at Food Lion, $2.77 at Harris Teeter and $1.26 at Whole Foods.
For now, most of the produce and products at the Raleigh store are shipped in out-of-market via Sprouts network of distributors from across the country, but Miller says that as the company establishes relationships with local farmer networks in North Carolina and the East Coast region they'll begin to add more local produce and product offerings.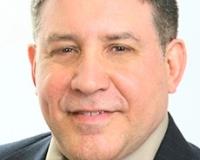 Author:
Allan Feinstein
Phone:
919-439-2076
Dated:
March 14th 2017
Views:
108
About Allan: All Buyers and Sellers of real estate in N.C. are required to be given a brochure furnished by the N...