Nov 6 2016 22652 1
Congratulations! Your Offer was Accepted!!!!!
You sweated bullets. You agonized over the amount, the terms. You worried that you asked too much for closing costs or did not offer enough Due Diligence.
And then your agent called. The seller accepted your offer!! Oh My Gosh! You are buying a home. What do you do now!!
Whether a new home or an existing home, get a home inspection.
The new home builder will recommend that you have your new home inspected. Actually, if your new home has not had the drywall installed, the builder will recommend that you have it inspected twice, the first inspection before the drywall is installed. Why? Because homes are built by people and every now and then there is a problem with either a material or the way something is put together. Once the drywall is up, you cannot see a problem behind the wall. A home inspector is trained to find these errors so that any problem can be repaired quickly and efficiently.
A reputable builder welcomes these inspections.
Your real estate broker will be able to suggest a home inspector. Most mortgage loans do not require a home inspection or a pest inspection. However, a qualified home inspection is highly recommended by all real estate professionals. It is some of the best money you will ever spend when buying your home.
Looking to buy or sell a home in the Greater Triangle Area of North Carolina? Call me. Email me. I can help! 919-455-8265. [email protected]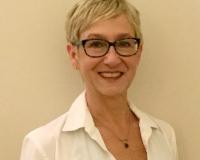 Author:
Cary McGregor
Phone:
919-455-8265
Dated:
November 11th 2016
Views:
50
About Cary: A native of North Carolina, Cary grew up in the Triad and has spent most of her adult life in the T...