Loan Documents Reveal Ikea Wants 15 Acres At Cary Towne Center

Documents attached to a new loan agreement between the owner of Cary Towne Center mall and its lender are shedding light on a pending deal that's been rumored for months between it and international home furnishings giant Ikea.
An amended deed of trust and security agreement filed in Wake County on Dec. 20 defines a number of conditions that Cary mall owner CBL & Associates Properties (NYSE: CBL) must follow related to demolition and redevelopment "after the IKEA Closing."
CBL's chief financial officer, Farzana Mitchell, in November had hinted that negotiations were underway with a "very recognizable and in-demand retailer" that would help lead to a "game-changing redevelopment" of the mall property, but company officials have not yet identified or confirmed the talks with Ikea.
An exhibit labeled "IKEA Release Parcel" and attached to the 71-page document shows a grainy site plan highlighting a subdividing of about one-third of the mall property. The parcel includes nearly all of the former Sears and Macy's department store boxes and adjacent parking lots that total about 15 acres.
The 15-acre site would be relatively small compared to other Ikea land deals across the country. The 345,000-square-foot Ikea store that opened in Charlotte in 2009 is on 25 acres, and a new 290,000-square-foot store that recently broke ground in Jacksonville, Florida, will cover about 25 acres. The Ikea store that opened in Memphis in December was 35 acres. Each of the stores employ between 200 and 250 people.
Representatives of neither CBL nor Ikea were immediately available for comment.
CBL had announced in its fourth quarter earnings report Feb. 1 that it had restructured the existing $46.7 million loan secured by the 928,000-square-foot Cary Towne Center mall in December with the interest rate reduced from 8.5 percent to 4 percent interest only. The loan had previously been on track to mature in March. The lender, according to Wake County documents, is The Prudential Insurance Company of America.
The company noted that excess cash flow generated from the mall property would be used to fund a "proposed redevelopment" and that details of the project would be announced once finalized.
Wake County documents filed in December also show that CBL officially terminated its more than 20-year lease contract with Sears. Sears vacated its anchor store at Cary Towne Center in 2014. CBL in early 2016 also took ownership of the former Macy's department store in the mall after that store closed in March.
For now, the Dillards store is the only anchor store and land at Cary Towne Center not owned by Chattanooga, Tennessee-based CBL & Associates Properties. The mall leases space to its other anchors, Belk, JCPenney and Dave & Busters. CBL also is a minority owner and manager of Triangle Town Center mall in north Raleigh.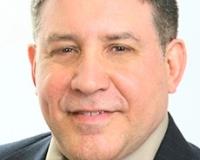 Author:
Allan Feinstein
Phone:
919-439-2076
Dated:
February 3rd 2017
Views:
116
About Allan: All Buyers and Sellers of real estate in N.C. are required to be given a brochure furnished by the N...