Jun 28 2016 22652 1
I get to speak to a lot of first-time home buyers, and one thing I hear over and over again is, "I don't know where to begin or what to do first!"
Buying a home can be a stressful, confusing and frustrating experience. But it does not have to be that way.
You want to buy a home. You have a vague idea of how much you can afford to pay for a house payment every month, but you have no idea what that equates to as far as total price of the home. Can you afford a home in the $150,000 to $175,000 range or the $300,000 to $325,000 range?
What type of down payment do you need? 20%? 10%? 5%? 3%? Who do you ask? Where do you start? What about closing costs? Do you have the cash to cover closing costs?
So many times a first-time home buyer calls me with no clear idea of what they can afford and how much cash they need on hand to pay for closing costs and a down payment.
Step one – preapproval.
WHY? Goodness, why do I want to start with a preapproval. It could take me months to find the house I want to buy. Why should I go to all this bother?
If you don't know what you can afford to buy, how do you know what to look for?
Working with your mortgage lender is the first step toward purchasing a home. Your mortgage lender can tell you not only what you can afford to buy but also what that is going to look like in a monthly payment amount. The mortgage lender can estimate homeowner's insurance, property tax, and private mortgage insurance depending upon the size of your down payment. They can also tell you if you have any 'wiggle' room in this amount or not. Your mortgage lender can give you a good idea of how much cash you need to have on hand for closing costs.
Closing costs are those expenses that you pay out of your pocket to cover the actual costs of buying your new home. They can include loan origination points, funding fees, attorney costs, recording fees, title insurance, escrowed amounts for homeowner's insurance and real estate taxes, etc. It is a good idea to make sure you have more than enough cash to cover these out of pocket expenses when planning to buy a home.
If you know a mortgage lender or broker, call him or her. In fact, call several. If you need a few referrals, I am happy to share some contacts with you. As we say, life is better with options!
When you shop for a mortgage, you should get quotes from at least three mortgage lenders. "WHAT!!! But won't that adversely affect my credit score?" No. When your credit report is run for the same purpose even when run by different companies within a 30-day period, it has no adverse effect upon your credit score.
Make sure you get a preapproval, not a prequalification. A preapproval says that you have met the minimum credit levels (credit score, income and debt ratios) to be approved for a certain type of loan. The difference between a preapproval and a prequalification is that a prequalification says that according to the information you provided, you should qualify for a loan. A preapproval has been verified but not finalized
The actual loan approval process is faster and smoother if you have been preapproved. Your stress levels will be lower if you have been preapproved. You will be happier if you have been preapproved. The lender is going to have to "pull your credit" at some point, so go ahead and get the preapproval. It is the smart way to go.
Opps! What if you need credit repair? Better at the front end of this process than after you have put in an offer and the clock is ticking!!
Check with me next week as I discuss Step Two to buying your home.
Looking to buy or sell a home this year? Contact me at [email protected] or 919-455-8265. And by the way, I am never too buy for your referrals.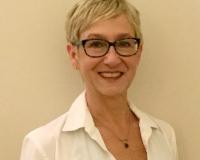 Author:
Cary McGregor
Phone:
919-455-8265
Dated:
June 28th 2016
Views:
99
About Cary: A native of North Carolina, Cary grew up in the Triad and has spent most of her adult life in the T...