Jun 21 2016 22652 1
When you choose JMW Realty Services as your listing company, our goal is to sell your home quickly and at the highest price possible. To do so, your home must be exposed to qualified buyers. Buyers who are serious about finding a home.
What do serious buyers look like? They are ready to buy and they show it by getting pre-approvedby a lender and by sticking to their price range. They have criteria to meet, including likes and dislikes. They have a moving date in mind. They are represented by a professionalreal estate agent. They have already eliminated homes using the Internet, and your home is on the short list. They are prepared with the proper documentation to make a solid offer on the right home today.
Serious buyers aren't nosy neighbors, open house explorers, or people who can't or won't make a realistic offer. Serious buyers won't waste your time because they don't want to lose the opportunity to buy your home to another buyer.
At JMW Realty Services, we network, advertise and market to make serious buyers aware of your home. But how attractive your home is to buyers is up to you. Here are five ways to help attract buyers to your home.
1. Verify market prices. Price your home for today's market reality. Know your comps AND your competition.
2.Stage your home to best advantage. Declutter, depersonalize, clean it, paint it and enhance curb appeal.
3. Fix everything that's a problem. No leaks, chips or smells. Move-in ready condition is what most buyers want. If you want top dollar for your home then it needs to be move-in ready. Don't give buyers room to argue price due to condition.
4. Do something extra for your home. Fresh paint, new carpets,new appliancesor new countertops, or even a fresh layer of mulch in the garden can work wonders.Maybe your sofa could use a new slipcover or your bedrooms would look more inviting with new bedspreads and curtains. Think about what you like to see when you are looking to buy a new home and apply it to your own home.
5.Be a serious seller. Just as a serious buyer is ready to buy, show you're ready to sell by offering your home at an attractive price, fair market value; being flexible about moving dates and other terms and making your home available for viewing with their agents.
Whether you are buying or selling, call me today to schedule an appointment.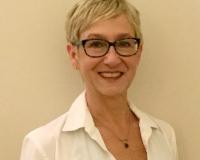 Author:
Cary McGregor
Phone:
919-455-8265
Dated:
June 21st 2016
Views:
61
About Cary: A native of North Carolina, Cary grew up in the Triad and has spent most of her adult life in the T...