How To Sell Your Home When You Have Pets
I am a dog and cat lover! Actually, if it has fur I love it. But it's hard to sell your home when you have a pet or two or three! You love that silly cat or frisky ferret, or even that reptile, fish or amphibian, but there is no guarantee that the prospective house buyer likes any animal much less yours.
So what are you to do?
Here are a few tips from Realtor.com® that might help.

CLEAN UP THE YARD! Make sure your yard is clear of all pet droppings, and repair areas where the family dog may have been digging holes. Be sure to double-bag any waste so it doesn't smell up garbage cans in the garage. Also, repair any spots in the yard created by pets' urine. Realtor.com® suggests aerating and seeding any bare spots, or even consider replacing patches with new sod.
CAREFUL ABOUT PET ODORS! Have a professional service clean the carpets and rugs to help remove pet odors. If the odor is too potent, replacing the carpet entirely may be necessary. Also, bathe your pets regularly to help prevent odors.
GET RID OF THE EVIDENCE! Stow away all care taking items — leashes, toys, water bowls — during showings. Don't forget the cat's litter box, too!
CHECK YOUR INSURANCE! An visitor unknown to your pet who enters your house may prompt even a calm and nonaggressive pet to lash out to protect his home. If a potential buyer or his/her agent is scratched or bitten by your pet, you could be held liable. Check your homeowner's insurance to see if you are covered for such incidents. If you are not covered, it may be best to keep the animal out of the house during all showings.
CRATE or RELOCATE!! If your pets must stay during showings, crate them or confine them to an area where they will feel safe from the buyers and the buyers will be safe from them. Alert any real estate professionals as to where the pets are so they can let their clients know. The best-case scenario is to relocate your pets during the showing so they won't distract potential buyers from the reason they are there - to buy your home!
Source: "6 Essential Steps for Selling a Home with Pets," realtor.com® (Oct. 25, 2016)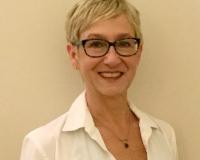 Author:
Cary McGregor
Phone:
919-455-8265
Dated:
January 6th 2017
Views:
188
About Cary: A native of North Carolina, Cary grew up in the Triad and has spent most of her adult life in the T...