How Ikea Could Change Carys Development Landscape
Every Tuesday, middleman supplier Steve Hong sends a driver with a box truck from Raleigh to the closest Ikea store, the one in Charlotte, and fills it with flat boxes stuffed with orders for cabinets, desks, wardrobes, and tables. It doesn't matter, he says, that the orders will return in hundreds of small pieces that could take his crew or customer hours to assemble based on their translation of Ikea's pictorial instructions – which, by the way, has no text. For Ikea devotees, only Ikea's modular, inexpensive Swedish styles will do. The obsession even has a name – the Ikea effect – that Duke University psychology professor Dan Ariely coined to explain how consumers value a product more if they've invested time in a product's creation or assembly. Hong says he's just there to help those who ask for it – for a price, of course. "There's a joke in the Ikea culture. We call some of the pieces 'husband killers,'" he says with a laugh.

But soon Ikea – with all of its complicated parts, picture-perfect showrooms, and famous Swedish meatballs – will be much closer for those Triangle shoppers who have been driving to Charlotte or Washington, D.C., to get their Ikea fix. Last year, when rumors emerged that Ikea land hunters were looking around Cary for options to build a big blue and yellow store, the news lit up like an Ikea Brokö fire pit in local social circles and media sites. After the official announcement in May that it would build a store in Cary, it was evident the decision could be transformational for the Cary Towne Center property it would help redevelop – and for the town's eastern rim. Ikea won't have to do it alone. Across the street, a South Carolina real estate developer was already planning an $850 million, mixed-use development anchored by one of the area's first Wegmans grocery stores. The convergence of those well-known brands has hiked enthusiasm in a town known for careful growth. If both property sites are developed as proposed, it will mean nearly $1 billion in new investment in the area and thousands of new jobs with the new Ikea store accounting for about 300 jobs and the new Wegmans store across the street accounting for another 350 jobs.

Cary Mayor Harold Weinbrecht says the area will be transformed over the next five years. "There's a lot of other old properties ripe for redevelopment – old apartments, old trailer parks, those will start to change," he says. "We'll start to blend downtown to this area along Maynard Road. I hope I'm alive to see it." Weinbrecht says town leaders fully expect the corridor along Walnut Street, Maynard Road, and Cary Towne Boulevard to increase in traffic and property value.

"One of our big concerns about these two projects is how do we keep those two from competing against each other, but it's setting up so they complement each other – which is what we want," Weinbrecht says. Development impact on Cary In fact, Cary leaders wanted Ikea so much they were willing to compromise on rules for the new store's building colors. Ikea can use its trademark blue and yellow colors if the project is approved, Weinbrecht says, going against town ordinances that have limited builders over the past 30 years to mostly beige, brown and other neutral colors. "This council does not care about the color palette," he says. In Cary, the Swedish retailer is seeking to build a 350,000-square-foot store – the equivalent of about six football fields – on land it is buying adjacent to Cary Towne Center. The plan would tear down the empty Sears and Macy's department store buildings and part of the mall's food court for the new store and two-level parking deck, which Ikea spokesman Joseph Roth says is a first for the company. The new store is expected to be ready to open by summer 2020. When new Ikea stores have opened up in other parts of the country, retail reports show the stores usually draw big interest from other retailers, restaurants and even hotels seeking to feed off of the nearly 2 million visitors per year going through a typical U.S. store. Roth says usually about 30 percent of an Ikea store's sales in the U.S. will come from customers beyond a 40- to 60-mile radius. One good example of growth adjacent to Ikea is in Charlotte. The eastern part of the city, around the UNC-Charlotte campus, had been slow to develop in recent decades, with many of the roads leading up to it lined by aging car lots and discount stores. It was a sharp contrast to the rising towers of uptown, the burgeoning condominiums in the neighborhoods ringing the city, and the leafy neighborhoods stretching out to Myers Park. But the part of Charlotte known locally as University City has exploded in recent years, with new hotels and restaurants hugging a fresh corridor of roads connecting UNCC, the city and Interstate 85. One spark? The splashy Ikea that opened in 2009, a project that spurred public and private investment in the section. In Cary, much of the area around the proposed Ikea was built in the 1960s, '70s, and '80s, and Cary Towne Center mall opened in 1979. That leaves some opportunities for redevelopment, but not much. The notable exception is the adjacent 92-acre, a state-owned property where Columbia Development is finalizing plans for its East Cary Gateway project with Wegmans. Only in recent years did North Carolina officials declare it as a surplus property and made it available for sale. Columbia's rezoning proposal for its mixed-use development plan is expected to go to Town Council in January for a decision. Cashing in on the brand The opening of new Ikea stores can often be an event for a community. In Los Angeles in February, more than 1,000 people were in line at 6 a.m. for the opening of a new store in Burbank. In Memphis, Tennessee, and in Columbus, Ohio, people were in line two days before new stores opened in those markets, according to local reports. Raleigh home designer and architect Robby Johnston understands the interest. He says nearly every house his company has built in the over the past three years has been was outfitted with all-Ikea cabinets and furnishings. "It's modular. It's adaptable. It doesn't take much to plan for," he says. "It's really cost effective if you're putting in the sweat equity," Johnston says his only primary complaint about the brand is the distance to the closest supply store. "It's one thing to take a weekend trip and buy a shelf for your living room," he says. "It's another thing to buy a whole house worth. By the time you get it delivered and assembled over about two weeks, you're missing 20 pieces." In Cary, anticipation is reaching a crescendo. A July meeting with Cary neighbors, organized by community action group Cary Forward, expected to draw about 50 people. Instead, it attracted closer to 300 attendees. Ikea's Roth says he ran out of the stack of catalogs he had planned to hand out as a way of introducing the brand to the community. "It was very flattering and humbling," he says. Cary resident Tim Divinney, who helped organize the event, says there have been some neighbors in the mall area concerned about the increase in auto traffic and lights from the Ikea store and its parking deck, but most reactions so far have been positive. "We think it's going to be a tremendous economic boost for east Cary and the areas around Cary Towne Center mall," he says. "We've kind of felt like the red-headed stepchild for Cary development for a while," Divinney adds.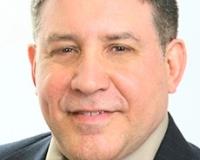 Author:
Allan Feinstein
Phone:
919-439-2076
Dated:
September 7th 2017
Views:
62
About Allan: ...