DIFFERENT TYPES OF MORTGAGES
DIFFERENT TYPES OF MORTGAGES
If you are a first-time home buyer or an experienced home buyer, it never hurts to review the types of mortgage loans available to you. And so many times, when you don't know what you don't know - you don't ask!! I thought it might be a good idea to share the basics!
Conventional– This is one of the most common types of mortgage loans available. It usually requires excellent credit scores (typically 700 and above) and a down payment of at least 3-5% of the purchase price. The conventional mortgage will usually offer the absolute best interest rate and payment compared to other programs.
FHA Loans– Authorized by theFederal Housing Authority(FHA) these loans are common for people buying their first home. The loan only requires a down payment of 3.5%* and the credit score requirements are less stringent compared to a conventional loan. FHA will allow the seller to pay up to 6% of the purchase price in closing costs to aid the buyer.
An added bonus is that the down payment can be a gift from a relative or friend. Another type of FHA loan, calledFHA 203k loans, are also available if the house you are looking at needs rehab work done. The 203k loan allows borrowers to get the money needed for necessary repairs plus the price of the home and finance it all with one loan.
VA Loans– The Veterans Administration sanctions lending to veterans of the military. TheVA loandoes not require any down payment and also has lenient credit qualifications. In order to qualify for a VA mortgage loan a person will need to meet service criteria. The criteria vary based on active duty during war, reserve duty, or duty served in the United States.
USDA Rural Housing– A division of the United States Department of Agriculture (USDA) provides home lending for properties in rural areas. No down payment is required if the appraised value of the home is high enough. For properties with a sufficiently high enough value, the closing costs can be added to the loan balance as well. The loan does have restrictions on income levels for the borrowers. Your loan office can compare your income to the USDA rules for your area and determine if you are eligible.
These are the primary types of loans available to most firs- time home buyers. Although the rates will vary from one loan to the next, they are usually extremely close to each other. In order to decide which loan is best for your situation, you should consult with your loan officer.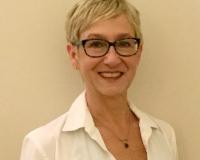 Author:
Cary McGregor
Phone:
919-455-8265
Dated:
September 27th 2016
Views:
96
About Cary: A native of North Carolina, Cary grew up in the Triad and has spent most of her adult life in the T...