Buying A Home Step 3 Make Your Offer
Buying a Home Step 3 "Make Your Offer!"
Making the Offer is the most agonizing process for any buyer – but especially when it is a seller's market and the market is super HOT!
What is a seller's market? A seller's market is traditionally when the demand for housing far outstrips the houses available for sale. This becomes more intense when prices are steady and interest rates are good – like what has been happening in the Greater Triangle Area in NC for the last year. What this means for most buyers is that homes are selling for at least the list price if not more.
Other factors to be considered in determining a seller's market are when a specific area or subdivision is highly desirable due to school district, location to public facilities, location with respect to desirable employment areas or recreational areas. A perfect example of this happened in Western Wake County, NC this past spring where several of the high schools and other secondary schools are highly ranked and the area is well placed with respect to RPT, a major employment area. Well-priced homes for sale in these neighborhoods frequently sold in within a few days.
It's not just about the price per square foot.
When you find yourself in a HOT seller's market, make certain you have done your homework about your desired neighborhoods. Let your real estate broker help you develop a strategy for making your offer. Trust your broker to tell you what the price range should be for any home. As a broker, when I compile this data, I look at facts and figures beyond the paint color on the walls and how great your furniture will fit the space. I take into consideration how quickly homes in that subdivision sell, what they sell for, any financial concessions that are being given, the list price of the other homes for sale in the area, and how frequently homes in that area or that style home come available for sale. The price per square foot is important, but it is not the sole consideration. My job is to help you get the home you want, and I make my recommendation based on all of these factors and more.
You decide on a price to offer. But before you leave the table to wait and see if your offer is accepted, here are a few questions to consider.
Can you improve your offer?
Improving your offer is not just about more money.
Can you put more money down to demonstrate your sincerity? This last spring and summer, I saw many offers not accepted because the due diligence money and earnest money deposit was so little with respect to the offer price. The seller simply did not believe that the buyer was sincere.
Can you close your loan in less than 45 days? Recently one of my buyers was able to get the home she dreamed of because we were able to get her mortgage loan finalized within 30 days! Ask your lender if they can close a mortgage loan within 30 days. If not, call around and see who can. Get a preapproval from that lender as well. That way you have options!
Are you willing to forgo repairs? Most existing homes need a little fix here and there when it comes to a change in ownership. Are you able to wait and handle those repairs on your own after the sale is finalized? If the repairs are minor, you might want to consider not asking the seller to pay for those repairs. If you can decide ahead of time what repairs you would ask to have the seller make or conversely which repairs you are willing to exclude, write those into your offer. For example, you can specify that the seller pay for any major repairs to the property as determined by the home inspection (foundation, roof, HVAC, plumbing, electrical, etc.) but that you will not ask for additional small repairs (under $XXX.XX – select your amount). Depending upon the loan type, most of these repairs would have to be made anyway, so most sellers will agree to this.
Act swiftly! You find your dream home. It is perfect in every detail. DO NOT WAIT! When you find the house you want to buy, put in the offer! If you wait, you might find that you have waited too long and missed out on buying your perfect home.
Finally – are you willing to offer a little more. Sometimes it does come down to how much you offer. When a listing agent calls me and says, "We are asking for your last and best offer" that is when you need to consider everything I have told you about improving your offer. If I think your offer is too low, I will submit your offer, but I will tell you that it is too low. Even well-priced offers can be rejected because another offer was a little bit better: can close a little sooner, more due diligence or earnest money, no or few repairs.
So what's the solution?
If you aren't working with a broker, start! The listing agent owes a responsibility to the seller, not the buyer. A buyer's agent will protect your interests, help you find what you are looking for and position you to make your purchase.
Work with your agent/broker to develop a plan that will position you to get the best deal on the home you want to buy within your time frame and your price range. Even in the tightest sellers' markets, it is possible to get what you want for the price you can afford with the help of a professional.
If you, or someone you know needs help buying or selling a home in the Greater Triangle Area of North Carolina, give me a call. I can help! 919-455-8265.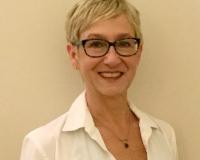 Author:
Cary McGregor
Phone:
919-455-8265
Dated:
October 14th 2016
Views:
70
About Cary: A native of North Carolina, Cary grew up in the Triad and has spent most of her adult life in the T...